In most refining conversion units, such as delayed coker and others, unscheduled shutdowns, high maintenance, higher fuel consumption and throughput reduction are common problems. This is mostly due to furnace tube coking, fouling and corrosion.
Ceramic coating technology minimizes formation, deposition and plugging due to coke/carbon in addition to reduction in fouling, corrosion and fuel usage. Use of ceramic coating in these applications leads to longer runs, incremental life cycle for equipment, reliable operations, reduced fuel consumptions and hence significant savings in OPEX and CAPEX.
Tubacoat tubes (advanced ceramic coated tubes) are a disruptive innovation technology from Tubacex Group. This new technology of silica ceramic coating has an excellent resistance to coking, erosion and corrosion at extreme conditions and high temperatures up to 800°C (1472°F) in critical refinery and petrochemical process equipment. Tubacoat tubes also minimize coke formation, deposition and plugging due to their chemical inertness in delayed coker, visbraker, vacuum distillation unit, resid hydrocracker and other refi nery unit furnaces. These benefi ts improve unit run lengths, unit reliability, heat transfer effi ciency, and tubes life cycle without the same level of need for decoking,
and they increase throughput and reduce carbon footprint for both new and aging plant equipment.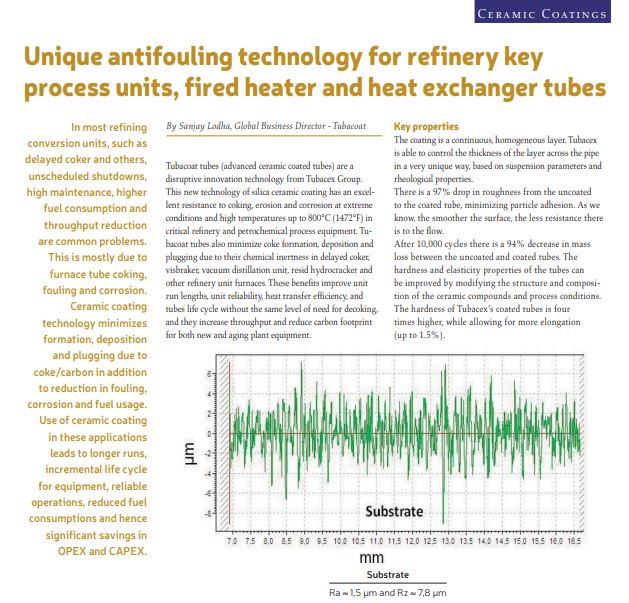 At one of the most modern and complex refineries in Asia (11+ Nelson complexity index) they have decided to apply Tubacoat technology in their Delayed Coker Unit, which is one of the 3 largest worldwide. Tubacoat internal coated tubes were successfully installed in October 2020 in of one of their furnaces. Cost savings, increased reliability and improved heat transfer efficiency are the factors which motivated their decision.
Coating of the whole radiant section is expected to save the refinery over 10 million USD/year, based on the reduced number of decoking shutdowns needed and increased throughput.
With this project Tubacoat expands its reference list for fired heater anti-coking applications, which include Vacuum Distillation Units, Visbreakers and Delayed Cokers.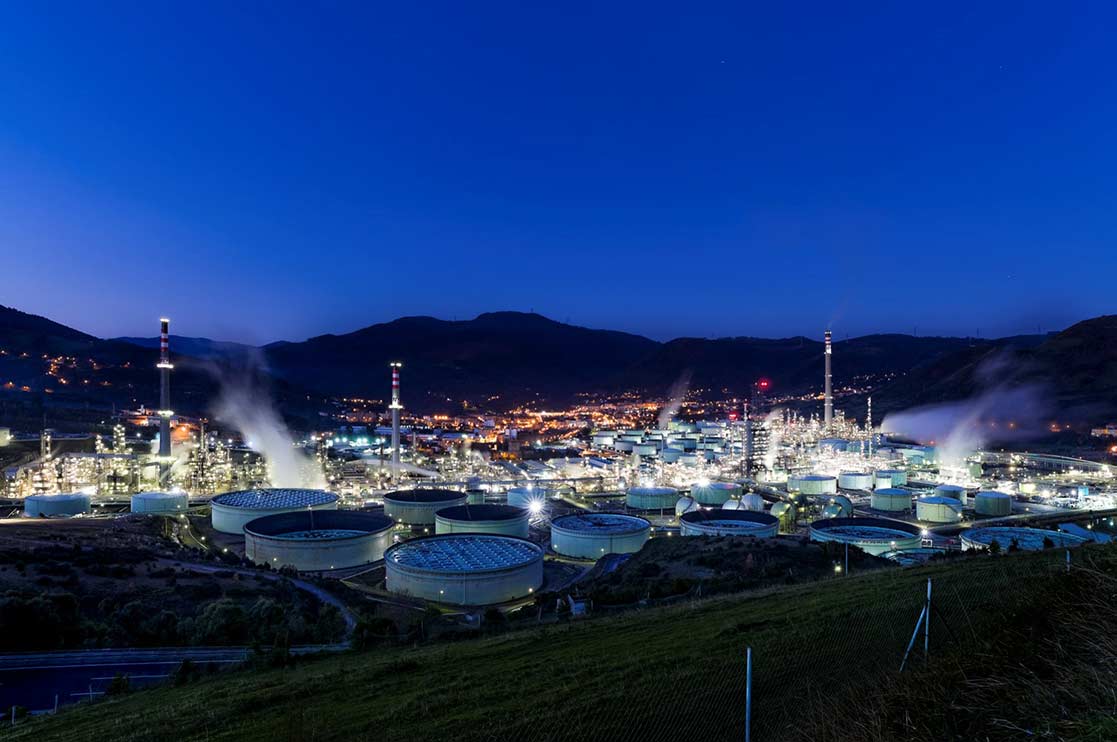 Tubacoat will have a virtual booth at RefComm® Global 2020, and on November 5th at 15.30 (CST) will give a presentation about our Anti-Coking Solution for Fired Heaters in Delayed Cokers.
RefComm® is recognized as the world's premiere Delayed Coking (DCU) conference. Last year's event, held in Galveston TX, attracted 182 refiners and over 400 exhibitors and suppliers. This year the international delayed coking conference moves online, where refinery operators will be able to learn how Tubacoat technology could benefit their operations.